Here's an all-too-common scenario many course creators will be familiar with… You create a brilliant online course, there's a real buzz around your launch, your launch goes really well, you make lots of sales and feel really pumped up…
Then you put your online course on evergreen and look forward to making a great passive income from course sales each month, but…crickets. Now that your launch is over, it seems like nobody is interested!
What's going on? Why is no one buying? And more importantly, how do you fix it?
If this is the scenario you find yourself in, don't panic. Fortunately, there are lots of ways to increase regular sales outside of a launch. Here are 7 easy ways to boost your online course sales…
1. Nurture Your Existing Students (they will be your greatest ambassadors!)
The first way to boost sales is to nurture your existing students. Why? Because if they have a good experience and get great results from your course, they will become your greatest ambassadors.
Think about courses you have bought in the past… It's likely at least one of those courses you purchased because someone–maybe a friend, or someone you respect in the online world–told you how good it was.
Never underestimate the power of word-of-mouth marketing!
If you haven't already, I recommend you create a product onboarding email sequence and set things up on the backend, so every new course student receives your onboarding sequence when they purchase your course. Use this sequence to support and encourage your new students to get started and get the most out of the course–and tell them how to get support if they get stuck. Better still, surprise and delight your new students with extra tips and advice in your onboarding emails.
Another good option is to create a student-only Facebook group where your course students can ask questions, chat with fellow students, and get extra support and feedback from you.
If you want to take student nurturing to the next level, you could also offer group coaching, office hours, or even individualized feedback.
The more you can do to improve the student experience, the more likely your students will be to complete the course, get positive results, and give you those all-important word-of-mouth sales.
2. Create an Affiliate Program (and look after your affiliates)
Word-of-mouth sales are great…but to really turbocharge this tactic, I recommend sweetening the deal for your students by setting up an affiliate program for your existing and past students. This greatly increases the chances that your students will market your course for you, because there is something in it for them–namely, a nice, juicy affiliate commission!
How to Set Up an Affiliate Program
Setting up an affiliate program is usually quite easy to do. Many course platforms/shopping cart platforms (e.g., Teachable, Thrivecart, Samcart) offer this as an option. (Check out their support documentation or hop on a chat with their support team to find out how yours works.)
When you set up your affiliate program, you will need to set the level of commission (typically 25-40% of the course price), and you may also have other decisions to make, such as cookie length and whether you will offer first click or last click attribution.
Once you have set up your affiliate program, you should then email all your past and present students, inviting them to be affiliates and telling them how to sign up.
What to Do Next?
But don't stop there! Just as it's important to nurture your students, so it is even more important to look after your affiliates. You could, for example, provide promotional graphics, swipe copy, an affiliates-only Facebook group…and even league tables and prizes for your top affiliates!
The better you look after and incentivise your affiliates, the more likely they are to promote your online course to their followers.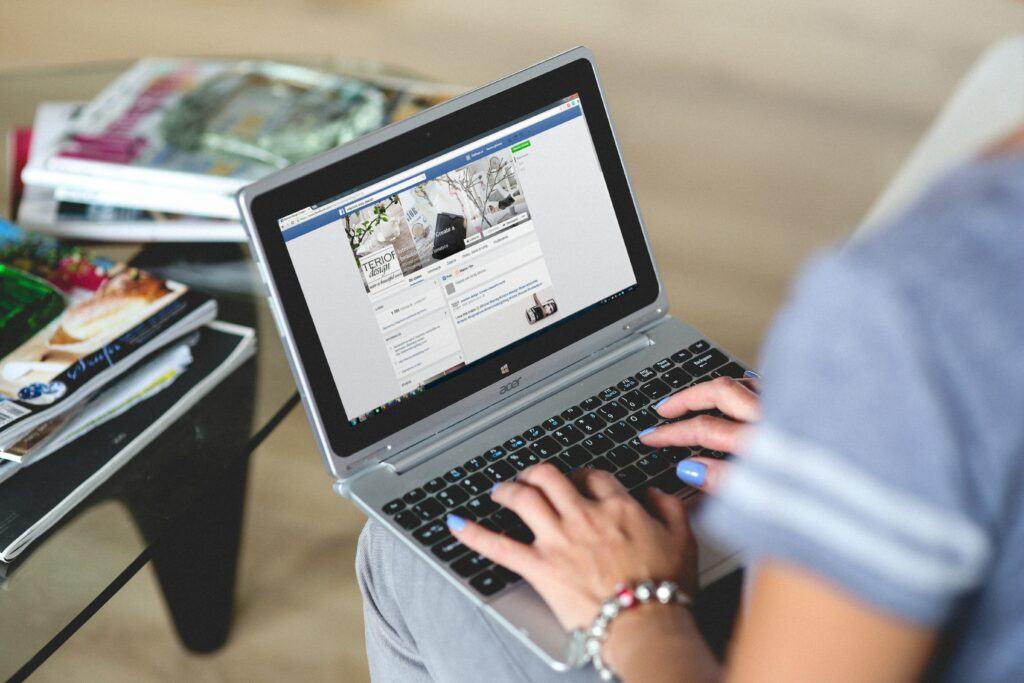 3. Ask Directly for Testimonials & Case Studies
It's important to remember that buying your online course is always a bit of a risk for your potential students, and most are likely to have significant doubts: "Is it really as good as the sales page suggests? Is it all hype and marketing speak? Will the actual course be a big let-down? Will it actually work for me?"
These doubts are very understandable–I think most of us have bought a course in the past that hasn't lived up to the marketing hype!
One tactic that can really help overcome these doubts and concerns is social proof, in the form of testimonials and case studies. Seeing that lots of other people have enjoyed the course and received great results can really help a wavering potential student over the line.
But there's no need to wait by your inbox for testimonials to magically appear there. (If you do, you may be waiting some time!) It's totally okay to ask directly for testimonials and case studies.
I have done this a number of different ways in my business…
How to Get Testimonials for Your Online Course
I set up a simple survey (using Typeform), which I have embedded into the last module of all of my courses. This gives my students a very simple and friction-free way to give feedback, which is actually part of the course material itself.
I have set up the last email in my onboarding sequence (set to send a month after the previous email) that just simply asks "How are you getting on with the course?" I get a lot of responses from this–people are really touched that I've taken the time to ask. This generates great testimonials AND improves my students' experience, so it's a real win-win.
I ask for testimonials as part of my affiliate application process. (If someone wants to be an affiliate for your course, they usually have a good testimonial!)
I sometimes do a callout for testimonials in my regular weekly newsletter and my students-only Facebook group.
In my SEO course–SEO Jumpstart–I give an opportunity to students who have seen a significant positive impact on their traffic and income, as a result of taking the course, to be featured on my website as a case study. Again, I highlight this opportunity in the last module of the course.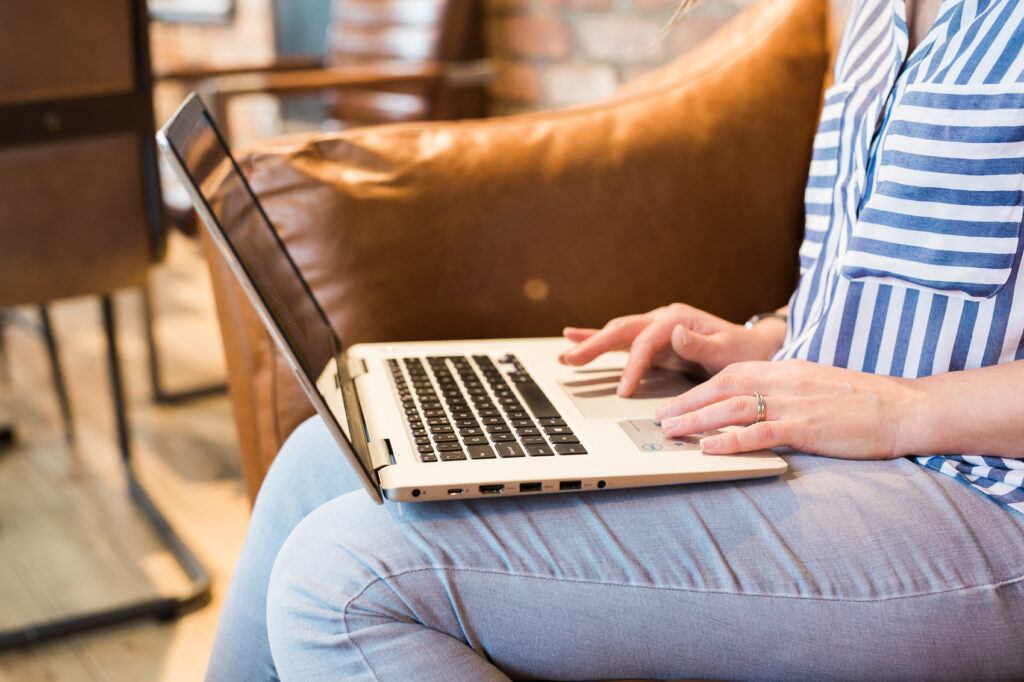 4. Publish Testimonials & Case Studies on Your Website
Of course, it's not enough to simply collect testimonials and case studies–you also need to share them where your prospective students might see them!
The traditional places to put testimonials are on your sales page, in your sales emails, and on your social media channels…and these are all great places to feature testimonials.
In addition to these more traditional placements, I highly recommend you also publish case studies and testimonials on your website. Why? Because when people hear about an online course, they will often google things like '[NAME OF COURSE] case study' or '[NAME OF COURSE] testimonials' to see how legit that course is.
I have done this very successfully with my SEO course. I have published 3 case studies posts, featuring a total of 14 success stories. Now if you google 'seo jumpstart case study' 'seo jumpstart success', 'seo jumpstart does it work', or 'seo jumpstart testimonials', the success stories featured on my website are the first (and also sometimes second) result!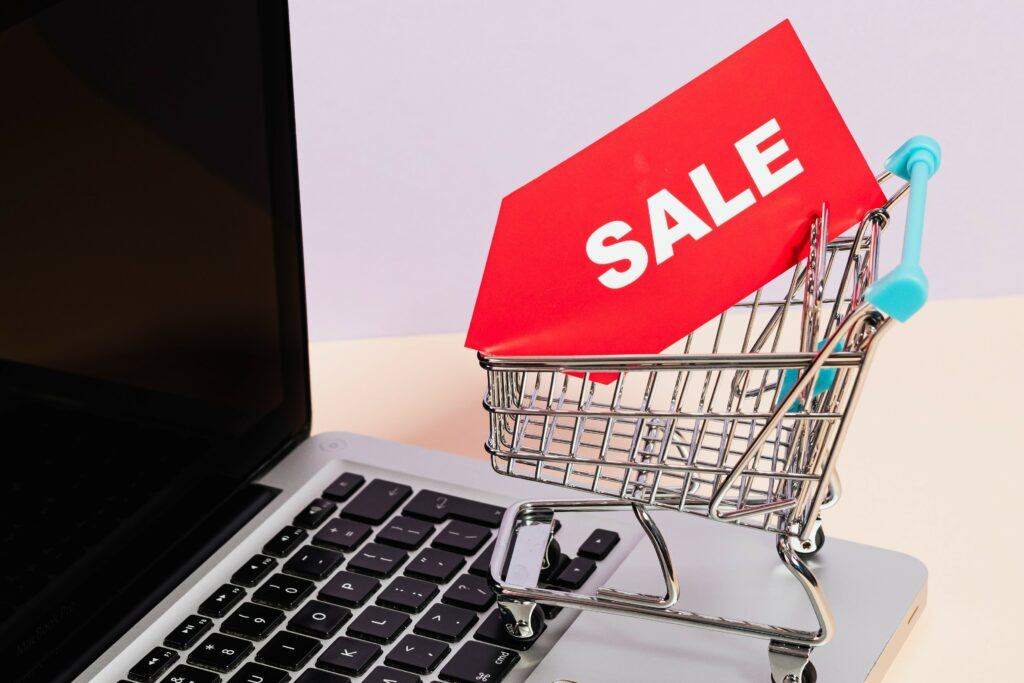 5. Flash Sales (and other deadline-based tactics)
Word-of-mouth marketing, affiliate programs, case studies, and testimonials are all great ways to convince a prospective student they want to take your course… The problem is, many people are natural procrastinators–they definitely want to take your course "one day". It's just that "one day" never quite arrives!
And there's another group of prospective students who are just not quite sure, and can never quite make up their mind as to whether or not they want to take your course.
The antidote to this? Deadlines!
How to Use Deadlines for Selling Online Courses
Deadlines encourage procrastinators to act NOW and fence-sitters to FINALLY make up their minds.
The simplest way to harness the power of deadlines is to run a flash sale. Every now and again, offer a discount on your course for a short period of time. This doesn't take much setup (in its simplest form, all you need to do is send a couple of emails to everyone on your list who has not yet bought your course), but it can yield significant results. Many of my flash sales have produced better results than my initial launch!
Running Flash Sales to Sell Online Courses
You can do a flash sale at any time of the year, but one of the best times to run one is over the Black Friday/Cyber Monday period. This is a particularly good time because people are actively on the lookout for good deals at this time of year, making them even more likely to snap up your offer.
But of course, the downside to running sales is if you run them too regularly, you risk devaluing your product. Worse still, your prospective students may simply stay on the fence thinking, "Oh, I'll just wait until next time she runs a sale", thus defeating the whole purpose of running a sale in the first place!
An alternative option is to harness the power of deadlines but to do something that is not a price drop. For example, offering an extra bonus for a limited time, offering a short-term bundle deal on two or more courses when bought together, or offering a time-limited payment plan option.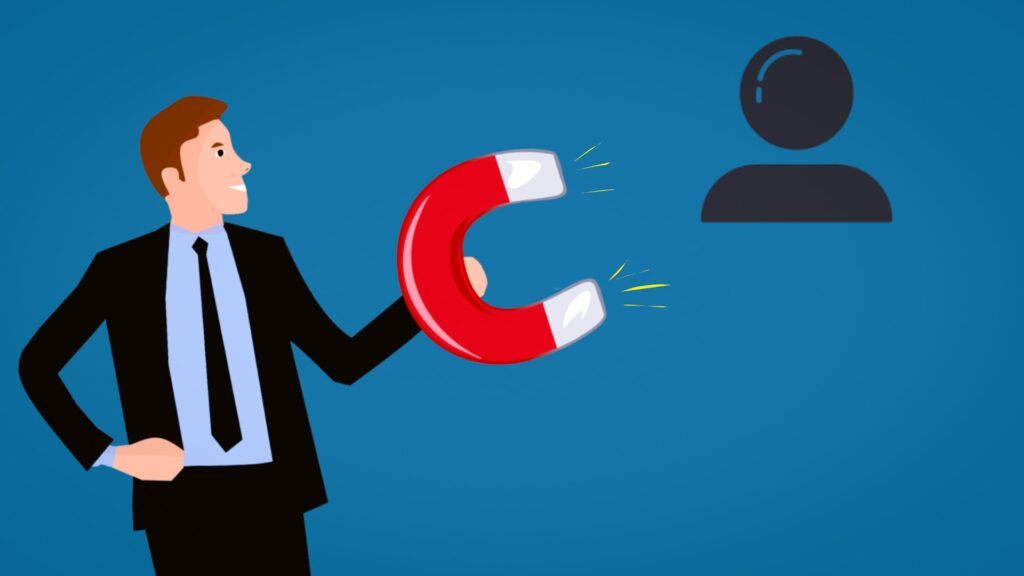 6. Build an Evergreen Sales Funnel
Wouldn't it be great if you could run an individualized course launch for every new person who joins your list?
Well, you can! One of the most effective ways to sell a course, post-launch, is to build an evergreen sales funnel.
An evergreen sales funnel is a type of sales funnel that is automated and can be entered at any time. Typically, you attract people into the top of your sales funnel with a free lead magnet. Once on your list, you will first welcome and nurture your new subscriber before presenting them with an offer–usually a discount off your online course for a limited time.
The sales funnel is "evergreen" because this limited time period is individual for each new subscriber and available all year round. Whenever anyone signs up for your free lead magnet, they will be given exactly the same amount of time to buy the product at the discount. Once the countdown timer has hit zero, the discount will automatically disappear, and they will only have the option to pay full price.
Why should you build an evergreen sales funnel? Because they work! They enable you to sell a lot more product and earn a lot more money, and yet they enable you to work a lot less because, once you've set one up, it runs entirely on autopilot! Who wouldn't want that?
More Tips for Evergreen Sales Funnels
Having a hard time getting your head around the concept of an evergreen sales funnel? Honestly, the best way to really understand evergreen sales funnels is to experience an evergreen sales funnel for yourself.
So here's what I recommend you do… Sign up for my FREE evergreen funnels overview lesson–a free 10-minute video, where I take you step by step through each stage of an evergreen funnel. When you sign up, you will automatically be put into an evergreen sales funnel for my course Evergreen Funnel Jumpstart. That way you get to see, from the inside, exactly what an evergreen sales funnel looks like and get a whole bunch of ideas you can use in your own evergreen sales funnel! (I even highlight the specific tactics I'm using as I go, so you know exactly what I am doing and why it works so well.) Of course, there's absolutely no obligation to buy my course and you can unsubscribe at any time.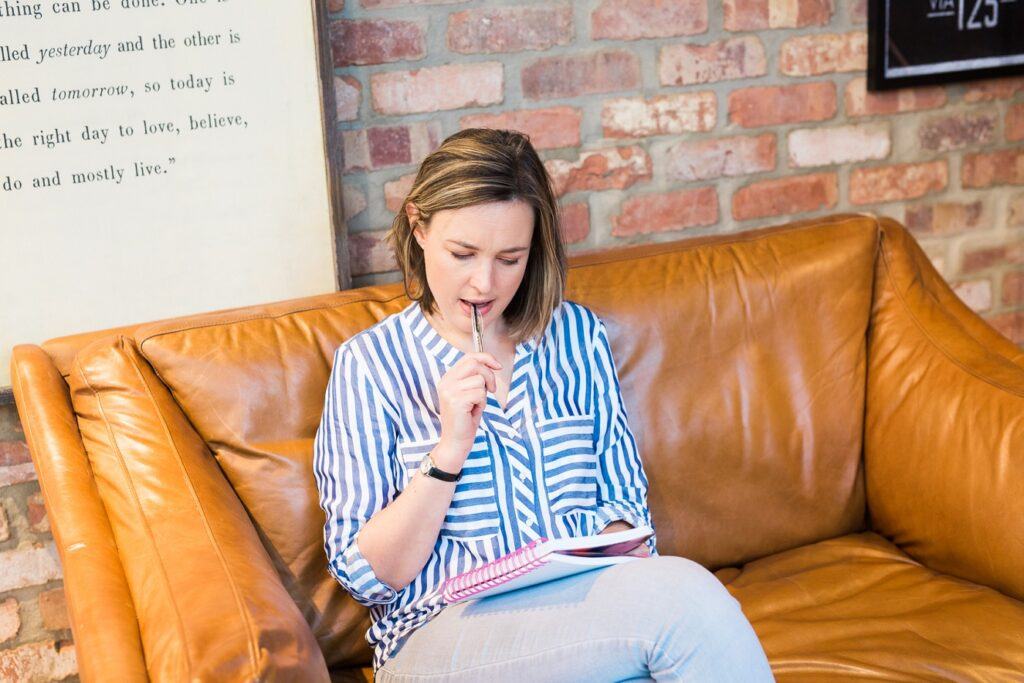 7. Participate in a Bundle
One of the best ways to boost your course sales is by participating in a bundle–such as those put together by Ultimate Bundles!
Benefits of Participating in a Bundle
This is a brilliant option because it combines so many of the tactics I've already mentioned… You get a significant influx of new students, which you can nurture into word-of-mouth sales and affiliates for your course.
That significant increase in students is also likely to lead to a greater number of testimonials and case studies, which you can feature in your marketing materials and on your website. And, of course, you benefit directly from the power of deadlines, thanks to affiliate sales on a time-limited bundle deal that is so unbelievably good it almost sells itself!
But it gets better… because you also benefit from an increase in email subscribers who have tried one of your online courses and seen great results. If someone has had a positive outcome from one of your courses, they are very likely to buy another course from you in the future, as they know from personal experience that your courses deliver real results.
Of course, if you want to be extra clever, you could combine #6 and #7! Offer one of your products in a bundle sale, then drop students who enroll in that course into an evergreen sales funnel that first onboards them and then pitches them another of your products at a discount…with a personalised deadline and countdown timer!
My Experience with Bundles…
I have personally had enormous success with this tactic by contributing my courses to The Genius Bloggers Toolkit. Each and every time I have participated, I have seen a dramatic increase in students and subscribers, which has led directly to sales of my other products, as well as lots of really great testimonials, case studies, and affiliates! Better still, my GBTK students are usually among the most engaged and enthusiastic in my students-only Facebook group and as affiliates. Some have even written reviews on social media and their own websites!
And it's not just blogging bundles–Ultimate Bundles put together bundles for homemaking, healthy living, home schooling, self-care, mastering your money, gardening, sustainable living, essential oils, productivity, wellness, working from home… almost every niche imaginable!
Better still, Ultimate Bundles provide great support and tons of resources (swipe copy, launch timetables, loads of tips, cookied lead magnets and expert webinars…).
You can find out more and submit your own course for consideration here >>> Become a contributor
Final Thoughts
Waiting for course sales to land in your lap is rarely a good strategy; you could be waiting a long time! But by harnessing the power of word-of-mouth sales, affiliates, social proof, flash sales, evergreen sales funnels, and bundles, you can not only boost your sales, you can turbocharge them—giving you that regular passive income stream of your dreams!